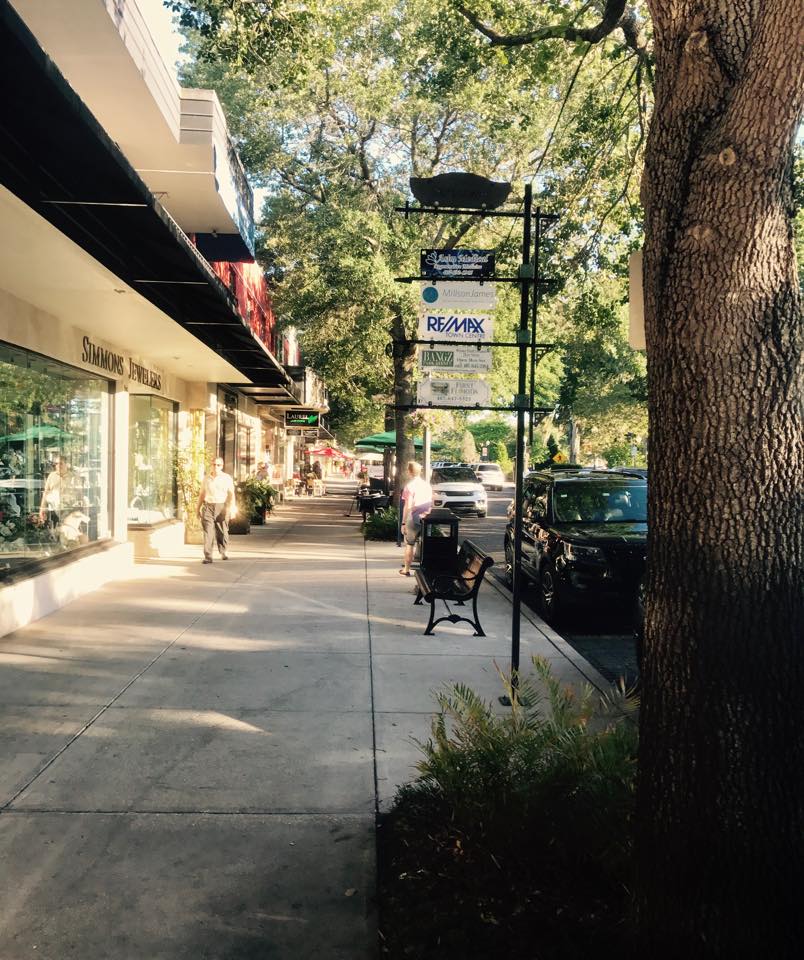 Image: Bangz Salon | Source: Facebook
Things are changing at Mint on the Avenue Salon. Maybe you've noticed the new signage, or even been in for a new service. Maybe this is the first you're hearing of it. Either way, we thought you might want to know more. Read on to find out what's in store!
WEBSITE + LOGO REDESIGN
After taking over at Bangz, one of our first orders of business was creating a new website and reimagining the Bangz branding. We knew we needed a website that was better equipped to meet the needs of our guests, so we worked with a marketing agency to dream one up that did just that. Our new site features conveniences including online booking and gift card shopping, an updated service menu, and special offers to draw you in (and keep you coming back).
We also wanted to take our branding in a fresh new direction—much like the salon itself. However, in doing so, we didn't want to gloss over Bangz's 34-year tenure on Park Avenue. Our determination to honor the salon's history and carry it with us into the future is represented in our updated logo (which you can see at the top of the website!). We love that it pays tribute to our roots—but still feels new enough to represent the other exciting changes happening at the salon.
NEW OWNERSHIP
From the start, Vanessa Minter and Martin Denney knew they'd found something special at Bangz. "I could feel it when I stepped inside,"says Vanessa. "It was just right."
For Vanessa, the choice to acquire Bangz was easy. While salon ownership is not new to her—she owned a small salon in Martin's native Australia—it's been a lifelong dream of hers to open a larger salon like Bangz. Under her leadership, she envisions it becoming a place where she can share the career (and the knowledge she's acquired in the course of it) with a new generation of stylists and guests. For Vanessa, it's the least she can do to pay tribute to an industry that she is grateful every day to be a part of. "They say if you've found what you love, that's what you should do," she says. "And after all these years, I can still say I love it. Every part of it."
While Martin doesn't share his wife's aptitude for cutting and coloring, he does bring considerable business savvy to the table: he spent the better part of the last decade running the North American operations of a global designer, manufacturer and marketer of outdoor performance fabrics. "Both Vanessa and I have a passion for creating," he says, "and we are inspired by the opportunity to transform Bangz into a world-class salon and destination of choice within the community."
COMMITMENT TO THE COMMUNITY
Styling hair might be Vanessa's first love, but it's now matched by another passion of hers: being of service to others as often as possible, in whatever way possible. Vanessa has long been involved in projects that allow her to use her talent behind the chair to better the lives of others. In fact, she is in the process of launching her own foundation.
But this commitment to serving others doesn't stop with Vanessa. She and Martin envision Bangz becoming the heart of a larger outreach operation—both as a physical home for the new foundation's activities and as an incubator for a team of stylists who yearn to use their considerable talents to give back to others. In fact, Bangz will be closed every Monday to allow our team to pursue philanthropic causes that are close to their hearts.
SERIOUSLY TALENTED STYLISTS
First things first: we're beyond happy to say that many of the stylists who have been with Bangz for years are staying on through this transition. Their wisdom, experience and appreciation for Bangz' history is absolutely irreplaceable to us—and will be crucial when it comes to training the new generation of passionate, talented stylists we're also bringing into the salon. As a team, we'll be prioritizing professional growth by committing to continuing education. We want Bangz to be a place you can count on to flawlessly execute classic cuts and brand-new color trends alike, and education is the key to making that happen.
Our stylists' work will be complemented and supported by Aveda products and service standards. We're proud to be an Aveda salon and share their commitment to caring for the world around us, whether through eco-friendly manufacturing practices or by supporting artisans in global communities. Aveda products are cruelty-free and organic whenever possible, making them safer not only for the planet, but also for our team and guests.
A PLACE YOU'RE ALWAYS WELCOME
It is our ardent hope that Bangz becomes widely known not only for unerring technical mastery and early adoption of trends, but also for the way you feel when you're inside: not just beautiful, but welcomed. Included. A part of something good. "A salon that is full of gratitude for everyone that walks in the door, guest or not," explains Vanessa.
We believe that loving your hair should not be a privilege that belongs to a select few. You deserve to love the way you look, and we want to be the people who make that happen for you. Bangz is open to everyone, regardless of religion, sexual orientation, or socioeconomic status. In fact, we offer services at a variety of pricing levels to help you find something that fits into your budget.
Curious and ready to try us out? Visit our specials page to download a $20 gift toward your first service (or just a new one!) at the salon. We just know you'll love it.
Comments