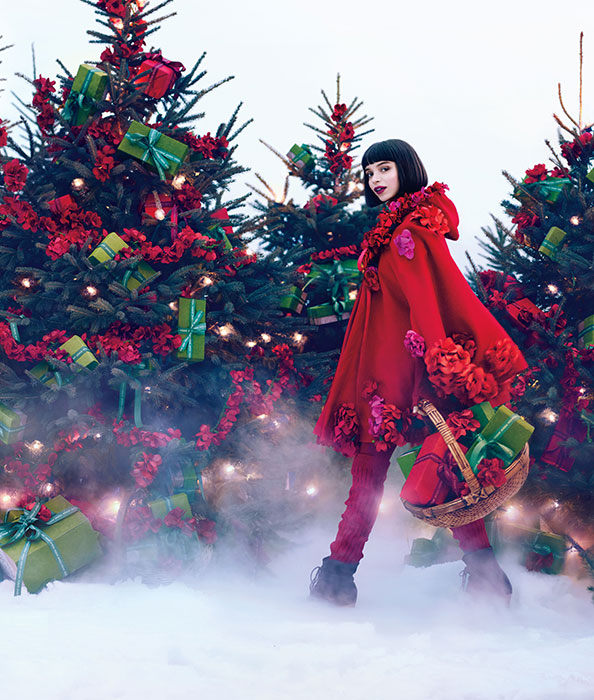 Source: Aveda 
During this season of gifts, gratitude and events galore, we'd like to say thank you for such an amazing year with our Customer Appreciation Party. Join us December 7 from 10am to 11pm for 20% off retail (gift sets not included), delicious food, drinks, holiday hair and makeup lessons, mini stress-relieving treatments and more!
It's the perfect time to stop by and pick up gifts for friends and loved ones (or yourself), test drive some Aveda products, or even schedule an appointment to make sure your holiday hair is on point.
Speaking of holiday events, if you're still searching for the perfect holiday hairstyle for your upcoming parties, keep reading. We've put together three holiday do-it-yourself hairstyles so you can focus on making merry.
THE POLISHED LOW PONYTAIL

Source: Aveda Instagram
From red carpets to casual Fridays, the low ponytail adds sophistication to any look—and it can be done at home with ease. All you need is a brush, a bobby pin, a ponytail holder, and hairspray. Pro Tip: Aveda's Air Control gives you that soft, touchable hold sans flyaways. Watch this tutorial (https://video-us-zentricknv.netdna-ssl.com/T/TA/TATAYk.0.BBpS58/2048000.high.32.mp4) to perfect the simple, yet stunning ponytail.
WONDERFUL WAVES
Beachy waves have basically become iconic and with good reason: they are perfect for every occasion. We love this look because it's playful and elegant. (Plus, it's super easy to create.) Want the perfect waves without the crunch? Try Aveda's Texture Tonic. Made from sugarcane and salt, this spray is 94% naturally derived. The salt gives hair that piece-y, defined look, while the certified organic sugarcane gives hair touchable texture and added shine.
BEAUTIFUL BRAIDS

Source: Aveda Instagram
We love effortless glam anytime, but especially during the holidays when we're feeling particularly pushed for time. Enter: the fishtail braid. While it may look intricate, with a little practice this look can be done in mere minutes. Check out this easy tutorial. https://www.aveda.com/how-video-fishtail-triple-braid
The secret to a beautiful braid: the right styling products. Aveda's Shampure Dry Shampoo removes any extra oil, leaving your hair looking freshly washed. To keep your braid in place, we recommend Aveda's Control Force Firm Hold Hair Spray. Not only does it provide a long-lasting strong hold, its fast-drying formula fights off frizz.
NEW YEAR, NEW LOOK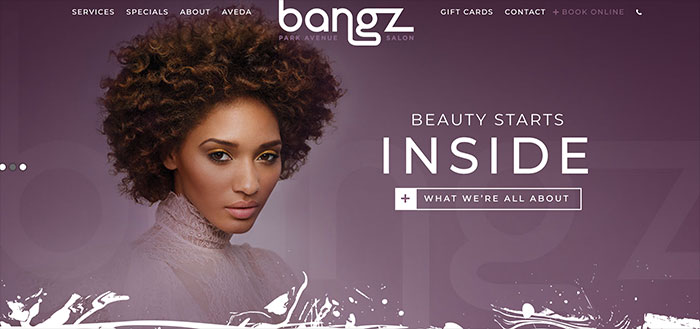 While 2017 has been absolutely amazing thanks to you guys, we can't wait for 2018 – because with the New Year comes a new us. We'll be undergoing a facelift to bring a fresh feel to your salon, with renovations beginning in early 2018. For a sneak peak at our makeover, check out our updated website and stay tuned for more news and updates.
Don't forget, we're here to help you enjoy this most wonderful time of the year with a flawless finish. Give us a call or book an appointment online. https://mintontheavenue.com/
Comments